New Construction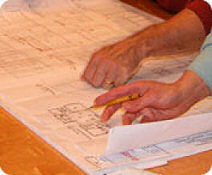 Many people don't realize how beneficial it is to transform their homes into green homes.

Green houses are extremely cost-effective over the lifetime of the home's operation. While the upfront costs may be a bit higher in some cases (though that additional cost continues to decrease), green houses are less costly to maintain, benefit from lower utility costs and greater energy independence, and provide better indoor air quality than houses built to conventional standards and codes.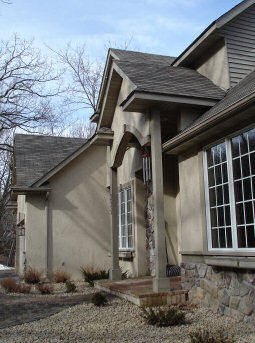 Green building brings together a vast array of practices and techniques to reduce and ultimately eliminate the impacts of buildings on the environment and human health. We prefer to take advantage of renewable resources, e.g., using sunlight through passive solar, active solar, and photovoltaic techniques and using plants and trees through green roofs, rain gardens, and for reduction of rainwater run-off. Many other techniques, such as using packed gravel or permeable concrete instead of conventional concrete or asphalt to enhance replenishment of ground water, are used as well.
Live Green Live Smart Builders aim for harmony with the natural features and resources surrounding your home. Impacts taken into account include (among others) embodied energy, global warming potential, resource use, air pollution, water pollution, and waste.
Let us help you design and build a strong, quiet, energy-efficient home to fit your lifestyle.
Live Green, Live Smart Builders helped create one of the world's greenest homes, which was awarded by the US Green Building Council, its first LEED for Homes Platinum Certification. What can we do for you? Call us today at (612) 715-9384. We make it easy to be green!
Our Services