Decks and Exteriors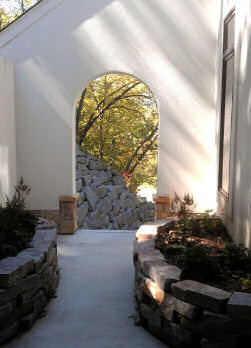 In meeting conservation and efficiency requirements, what goes on outside the house is as important as what goes on inside. For example:
● Rain gardens planted with native plants collect rainwater and allow percolation back into the ground instead of runoff into storm drains. Cisterns collect additional rainwater from the roof and gutters to reduce the need for lawn watering.
● Pavements and driveways made with permeable materials reduce run-off into storm sewers and waterways.
● Native plants require less water when carefully selected for the local climate and home location.
● Gardens allow homeowners to grow and enjoy their own fruits and vegetables.
● More vegetable, flower and rock gardens mean less lawn, which means less lawn maintenance.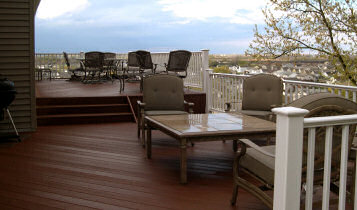 Live Green Live Smart Builders aim for harmony with the natural features and resources surrounding your home. Impacts taken into account include (among others) embodied energy, global warming potential, resource use, air pollution, water pollution, and waste.
Green projects typically cost more to implement but recoup a higher lifetime return on your investment. And you'll be living in a home that reduces your overall carbon footprint.
Live Green, Live Smart Builders helped create one of the world's greenest homes, which was awarded by the US Green Building Council, its first LEED for Homes Platinum Certification. What can we do for you? Call us today at (612) 715-9384. We make it easy to be green!